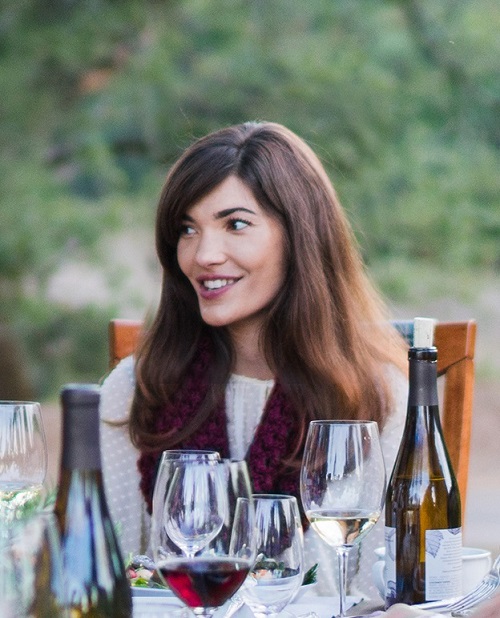 Julia Jackson is the middle daughter of the Jackson family, born in 1988 in San Francisco, California and cannot remember a time when she wasn't interested in wine making.
Julia Jackson is currently the spokesperson for Jackson Family Wines. She attended the Stanford Graduate School of Business and has a Certificate, General Management. She also has a Bachelor of Arts in Studio Arts from Scripps College.
Jackson stated that the Jackson Family Wines are set apart from the rest due to her mother's intuitive understanding of the land. Her mother, who runs the company, is her role model and she considers her a genius.
Julia, in 2014, become the founder of Cambria Seeds of Empowerment. A non-profit organization that celebrates women who have overcome adversities and life's hardships. These same women are becoming the inspiration for other women in their communities to do the same. They award, each year, $100,000 in cash grants to other non-profits who uphold Cambria's programs pillars of equality as well as spirit and the community.
The Jackson Family Wines have vineyards in France, Italy, N. America, S. America, Chile, and Australia.
Their winery in France is in a historic 4th-century chateau in Saint-Emilion, Bordeaux. The flagship wine for this winery is Lasségue, a sophisticated elegant wine. However, the vineyards are planted to 60% Merlot, 35% Cabernet Franc and 5% Cabernet Sauvignon. The second label from this vineyard is Les Cadrans de Lasségue which got its name from iconic sundials that are part of the chateau's charm.
As a child, Julia's father instilled in his children what it takes to become successful and she has never forgotten these lessons. This business is still to this day male dominated even in California. In 2010 A Pinot Moir from Cambria Estate Julia's Vineyard was named by Wine Enthusiast Magazine as the Wine of the Year.
Check this website for more info at Cambria Wines.